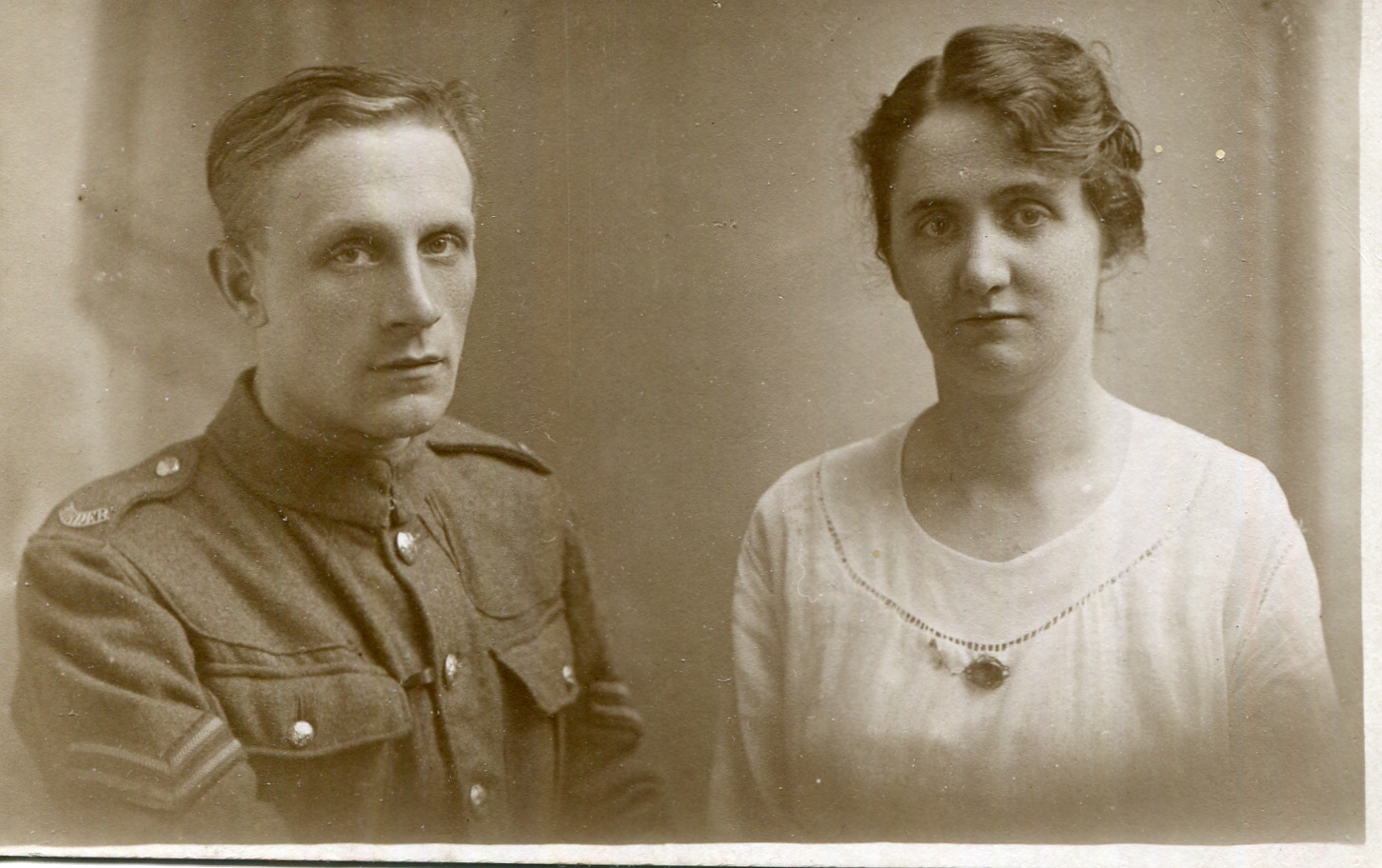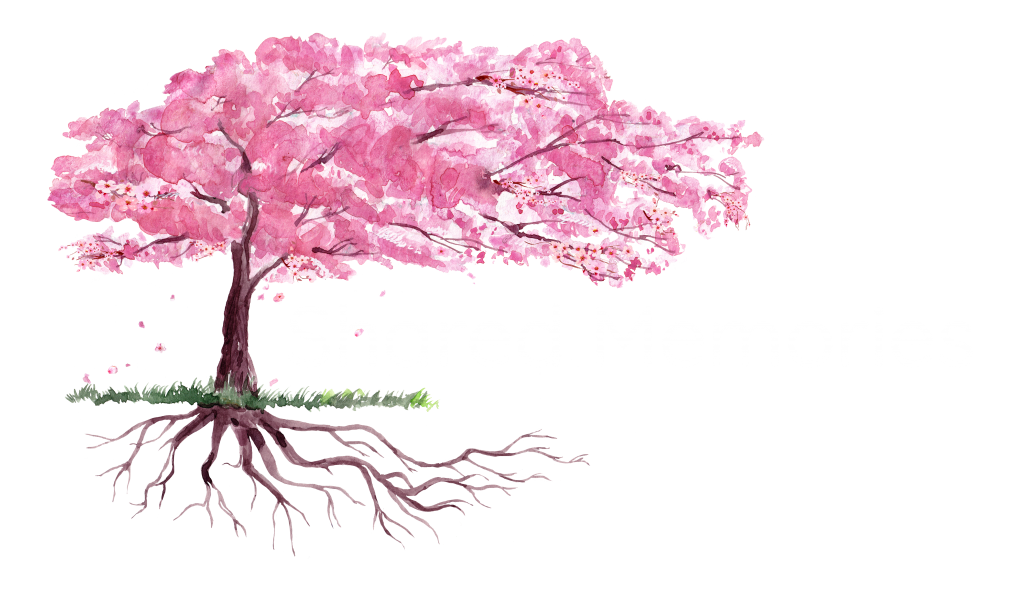 Preserving your memories for future generations
All of us have fascinating stories to tell. You may think that your recollections aren't special, or of interest, but they're vitally important to the next generations of your family. They're unique snapshots of life throughout time that are important to capture before they're lost. How many times have you wished that you had captured your parent's or grandparent's stories before they passed away? We, at Shared Memories, are trained to draw out stories, ask questions to jog memories and patiently give you time to reminisce.
Shared Memories captures your memories so that they can be shared and treasured for many years to come. We record your personal stories in your own words using high-quality video and audio, so that your children, grandchildren and great-grandchildren can see and hear you talk about your life, in your own voice. What was your life like when you were young? What games did you play? What do you remember about your parents and grandparents?
Shared Memories gives you and your family an opportunity to learn more about each other, enables our elders to reflect on their lives and by sharing their stories, combat loneliness and feelings of isolation. By sharing our recollections. we begin a conversation and stimulate long forgotten memories.
What we do and why
Shared Memories provides a bespoke service to interview and professionally audio and video record you or your loved one, then integrate your chosen photographs to create a treasured video-recording of the session. We are trained to ask questions that stimulate memories and draw out recollections. The most important thing is that these valuable memories are preserved for your family to enjoy for generations.
Choose to have an interview of yourself, or another member of your family. Perhaps your parent or grandparent would like to ensure that their life story is recorded, or you'd like to gather tributes from friends and family for a memorial, or a special birthday or anniversary. There are many options available. Please get in touch to discuss what you have in mind.

This is a photo of my late father, Akira Okaya, taken on his 70th birthday.
Little did I know that in just over two years from this day, he would be gone.
He led a fascinating life as a scientist, inventor, artist, singer, athlete, veteran and world traveler. At his memorial, hundreds of people came to pay their respects. As I stood in the reception line, his many friends shared their favourite stories of him, things that I never knew. However, in my grief, I wasn't able to fully absorb the priceless recollections that they were sharing with me. I would have loved to be able to direct them to a quiet corner to tell their stories to a sympathetic facilitator, who would record them for me, my siblings and children to watch when we were ready. I will never forget that day and it is from that experience that the idea for Shared Memories was born.
Options
A few of the options that we offer. If you have something in mind, please contact us to chat.
Examples
Each project is special and unique. Here are a few examples of our work.
Testimonials
It was wonderful to listen to Mum's life story and at 93 there was lots to listen to!  I found out things I didn't know and heard stories I had not heard before. It was especially interesting to hear about Mum's history and how life has changed for women.  Sara was great to work with, she was patient, encouraging and interested in all the facts.  Sara checked all the details to ensure everything was correct and now we have a marvellous record of Mum's life to share with all the family.

Update: Sadly, Kay's lovely mum passed away a year after her interview. Kay wrote to say, 'I am dealing with the loss and everything else at the moment.  It's actually a real comfort having the recording we made, I'm so glad we had it done!'
A lifetime captured in one video. That is impossible but my Shared Memory recording has I feel captured a flavour of who I am. Sara helped me to reflect on my past to focus on it and put it into context. So, what's it all about, Alfie?  Well, what I think is most important in life isn't material things, possessions or achievements.  It is people.  I wanted my family to know about our history, their roots and where they are from but also to understand how I feel about my past and my perspective on life in general. Their lives are fast and exciting with little time for reflection.  Time to look back and evaluate one's life is a bonus as one gets older.  My recording has made me acknowledge that I've had a good life. Yes, some tragedy but how can one know joy if we have never experienced sorrow. I am proud of my children and grandchildren. My legacy to them is not just my DNA but also my love.
Please contact me to share Your life story!
About Us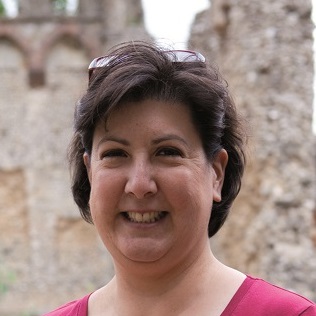 My name is Sara Okaya Gangai and I am passionate about recording people's personal oral histories so that future generations can see and hear their family histories. I believe that everyone has a story to tell, and by sharing yours, you'll pass on your experiences, knowledge, and wisdom.
I have an MA in Regional and Local History and Archaeology from the University of Winchester, and am a member of the Oral History Society (UK) and Oral History Association (USA). I am an experienced videographer and interviewer and love nothing more than to settle in with a cup of tea and listen to your recollections, drawing out more detail with my questions. Previously, I was the Event Manager and then Director of the Winchester Writers' Festival and the Writers' Weekend. I live in the historic city of Winchester in Hampshire, UK, and am happy to travel to you or record our sessions via Zoom.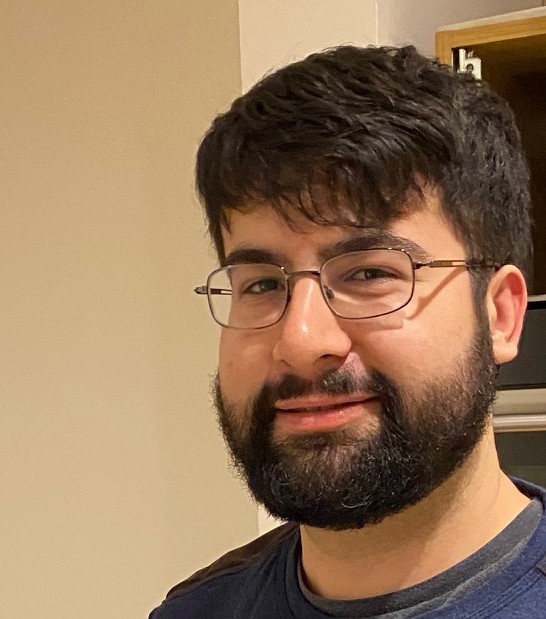 Cameron Gangai has a BA (Hons) from the University of Gloucestershire in Film Production. He is skilled in video and sound editing and will ensure that your video flows smoothly and with excellent image clarity. Cameron is Sara's older son and they enjoy working together in this family business.
How does it work?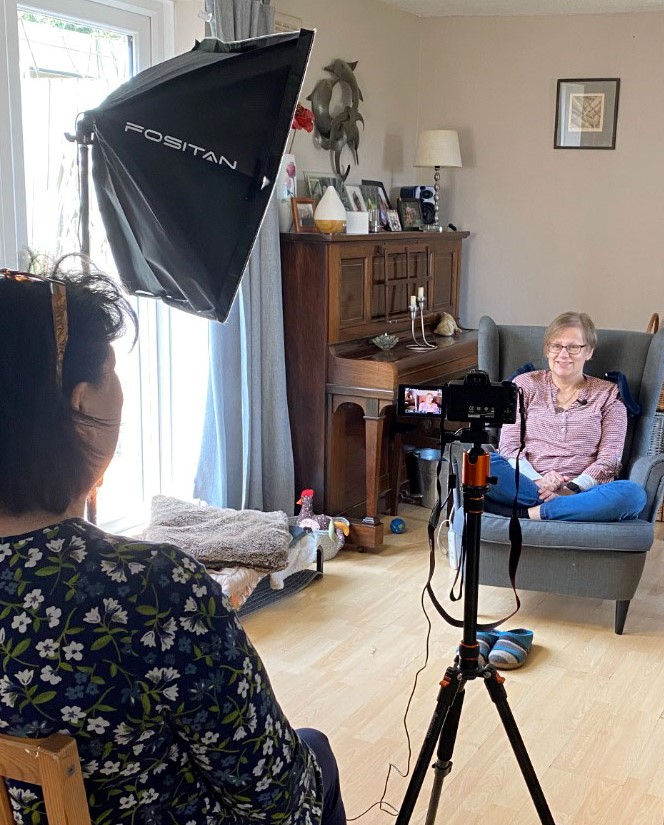 From first contact to finished product, we will guide you through the process every step of the way.
The first step…
We start with a free phone consultation to discuss the type of service you'd like, if you will be the narrator or if you are commissioning the film about another person, and to answer your initial questions.
This is followed by a questionnaire to determine your goals for the session. The Narrator or the Commissioner can fill in the questionnaire and you can be as detailed or vague as you like!
After we receive your completed questionnaire, we will have a chat, either in person, or via Zoom, to discuss the logistics of the interview and to set a date. If the interview will be in person, we would like to meet you at the location where the interview will take place to identify the best place for the narrator to comfortably sit. We will ask you to begin to gather any photographs or digitized film footage that you'd like to be included.
After the meeting, we will present you with a contract and require a 30% deposit.
On the interview day…
On the day of your session, we'll need 30 minutes of set-up time. The sessions vary in length, depending on the package you choose. We'll spend an enjoyable and relaxed time reminiscing and the interviewer will ask leading questions to draw out your memories. The session won't be rushed and the narrator may take as many breaks as they like.
After the session, we will scan any photographs that you would like included. Or, if it is more convenient, we will scan them at our office and return them to you. It is helpful if each photo has a post-it note identifying who is in the photo, where the photo was taken and the year. We may also take a few additional photos of the outside of your home, or the narrator for inclusion in the video.
The completion process…
Once we are back in our studio, we will professionally edit and integrate photographs into the video.
Your finished video will be sent to you for approval, usually within 30 days, depending on the size of the project.
Upon your approval, we will make three copies onto a memory stick in a lovely presentation box and provide a link to our website for secure download.
If you have questions, please see our FAQ page or fill in the contact form below.
Pricing
It all starts with a free phone consultation to discuss the type of service that would best suit you.
Our goal is to offer a high quality service that is available for all budgets. If you have a specific project in mind, such as an Advance Directive or business, house, school or village history, please get in touch for a chat and we will work out a bespoke price.

All recordings are available on a memory stick and also available for secure download.
Video Recordings
All videos are shot in high-quality audio and video, with colour correction and sweetened sound. Two memory sticks, each in a lovely branded presentation box are included, as well as access to a secure download.
2 hour video
Raw video with very light editing
You hear the interviewer asking questions in the background.
No photos included
2 hour video
Edited into Chapters
Enhanced with up to 30 photographs
Interviewer's questions are captioned
Additional photos can be added at £2 per photo
A second person can be included in the interview for an additional £300
For those that would like to capture their full life story.
Three sessions at 1 1/2 hours per session
Final video is approximately 4 hours long
Edited into Chapters
Enhanced with up to 75 photographs
Additional photos can be added at £2 per photo
A second person can be included in the interview for an additional £600
We discreetly set up our video camera in a quiet space at the memorial service or funeral and invite guests to share memories of the deceased. We'll also incorporate digital submissions from friends and family unable to attend to create a collection of memories that honour the deceased. Prices start at £550
We gather digital video submissions from friends and family, who have recorded their message on their phone and uploaded to our easy-to-use system, to create a collection of memories that celebrate the special person. Prices start at £325 for a 15-minute video.
Create a special family recipe video and share stories of family gatherings during this two hour session, which uses two cameras (one on the food, the other on the narrator). Choose three of your favourite recipes to create on-camera as you bring out your inner Mary Berry! Prices start at £550.
'Who We Are' – genealogical record of your family history
Be the star of your own 'Who Do You Think You Are'- type video! We film you as you talk about your various ancestors and share stories that you've discovered in your research, then incorporate all of the genealogical research that you have done on your family. The finished video will become a valuable record for future generations! Prices start at £550
Gift Vouchers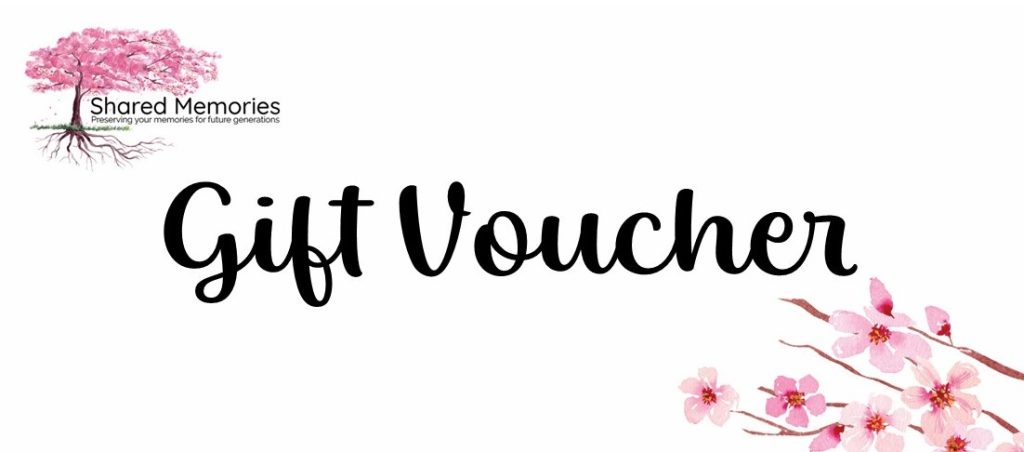 By giving your loved one a Shared Memories gift voucher, you are telling them that you care and that their memories are important and should be preserved. Vouchers can be in any amount and are sent with a brochure explaining the options available. It's a lasting and meaningful gift! Perfect for Christmas, Mother's, Father's or Grandparent's Day. Contact us for details.
Audio-Only Recordings
All audio recordings are captured using high-quality audio equipment. In all audio-only recordings you can hear the interviewer's voice asking questions. Two memory sticks, each in a lovely branded presentation box are included, as well as access to a secure download.
Basic Audio £275
1 1/2 to 2 hour audio recording
Raw audio with very light editing
No video-recording
You can hear the interviewer asking questions in the background
Enhanced Audio £600
2 hour audio recording
Edited into Chapters
Enhanced with up to 30 photographs
Additional photos can be added at £2 per photo
The final product is in a video slideshow format with high quality audio
Audio Life Story £1200
Three sessions at 1 1/2 hours per session
Edited into Chapters
Enhanced with up to 50 photographs
Additional photos can be added at £2 per photo
A second person can be included in the interview for an additional £300
The final product is in a video slideshow format and will be approximately 3 1/2 to 4 hours long
We understand ourselves through stories, by making stories out of our lives. Storytellers give people structure with which they can begin to look at their own lives and try to make sense of them. – Bill Harley
---
Additional Charges
No travel charge if within 10 miles of Winchester, Hampshire. £1 per mile charge beyond.
Additional copies of the video on a memory stick in a presentation box are £15 each
Contact Us
Questions? Please ask!
---
I would be delighted to discuss the many options available
to capture your personal recollections.
Please do send me a message using the form on the right
and I will be in touch shortly.
Sign up for our online newsletter below.